Tile and Grout Cleaning South Eastern Sydney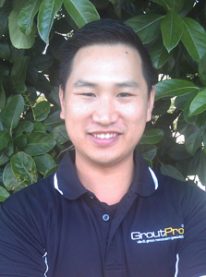 David Nguyen
GroutPro Wetherill Park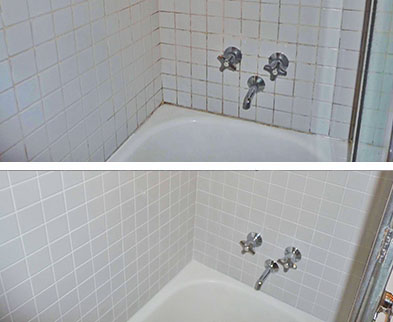 Inner city living is on the rise and property values in Sydney especially areas such as Kensington, Eastlakes and South Coogee are an indication that demand for property will continue to increase. These areas are experiencing urban rejuvenation and new buildings are going up each day. Tile and Grout Cleaning South Eastern Sydney is the leading property and homeowners to look at upgrading their properties for higher rent returns or better sale prices. Many talk to builders, home renovators, painters and garden landscape companies to do a complete transformation of their property.
Many also turn to GroutPro Tile and Grout Specialists for help and advice on resurrecting their ageing bathrooms, kitchen, floor and pathway tiles. GroutPro team in Keinsington will gladly assist. So that he can give you the right advice and solution,GroutPro team visits your home or property to assess your needs and offer an Obligation FREE Quote.GroutPro team gives offers his professional advise on the right solutions for your tile and grout issues and can even book your service there and then if you wish.
The Kensington team offers the full range of GroutPro services including tile and grout cleaning, grout coloursealing, glass restoration, mould treatment, stone, slate and terracotta cleaning and much more. GroutPro specialises in outdoor areas as well. Pool surrounds needing a face lift or mould remediation in areas that don't get much sun, then GroutPro can help with ongoing maintenance and service of these areas so you are ready to entertain family and friends. All of our services will leave your tiles and grout looking like new again – a home renovators dream. With the unique GroutPro cleaning products on hand at every job, GroutPro team also takes you through the steps of cleaning and maintaining your tiles and grout once his job is done.
So don't be fooled into thinking you'll need to trash your bathroom or kitchen tiles – they can be resurrected. Our Gallery of before and after images from real GroutPro jobs show just how effective our treatments are. Bathroom and Kitchen Makeovers are increasingly popular with homeowners and rental owners alike as they see the benefits and cost savings in refurbishing your current tiles far outweigh the cost to replace them. With services such as our unique grout coloursealing you too will be amazed at the difference it makes to an entire room.
Glass restoration is also a very popular service for older properties where shower screens and windows are showing signs of years of dust, mould and soap scum. Our GroutPro treatments cut through the soap scum and leave your glass clear and sparkling. So if you're thinking maintenance or refurbishment, or you just want your home to shine again, then don't delay – call today!.
If you're looking for Tile and Grout Cleaning South Eastern Sydney, please feel free to fill out the Quick Quote form to the right and a GroutPro Tile and Grout Specialist will get back to you within 24hrs. We offer a no obligation FREE quote for all jobs.
Use our quick quote form or Phone: 1800 822 459.