Grout and Tile Specialists Adelaide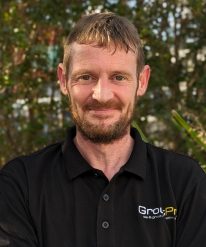 James Watson
GroutPro Services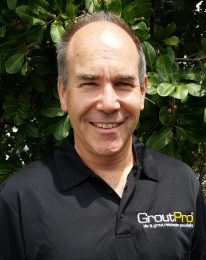 Rod Hall
GroutPro Golden Grove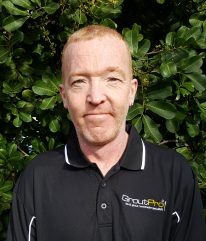 Nick Gray
GroutPro Grange
GroutPro Professional Grout and Tile Specialists Adelaide are available in the Adelaide Northern and Western Suburbs. Rodney is proud to offer you the full range of services from North Adelaide through to Gawler, including Modbury, Golden Grove, Greenwith, Pooraka, Northfield,  Nailsworth, Enfield and right through the Northern Suburbs of Para Hills, Salisbury and Elizabeth. Nick offers our services from Glenelg through to West Beach, Henley, Grange, Tennyson, Semaphore, North Haven and right through to the Adelaide CBD.  Grout and Tile Specialists Adelaide, Specialising in tile and grout cleaning, tile anti slip surfaces, grout coloursealing, glass restoration and much more.
A tile and grout clean will return your old tiles and grout back to new and you'll be amazed by the transformation of a Grout Colourseal. We'll recover your dull bathroom with a full makeover and your shower screens glisten with our glass restoration cleaning.
Our teams of fully trained and certified specialists and are always happy to help you with advice, recommendations and an Obligation Free Quotation.
We also offer and service:
Marked or Moulding tiles: clean and restore the grout colour and tile surface.
Stained and damaged Grout: full Grout replacement if required or coloursealing and repairs.
Discoloured Grout: Grout Coloursealing recolours your grout and seals it against staining and damage.
Damaged Tiles: Tile replacement of damaged, cracked or broken tiles.
Missing or Damaged Silicone Sealant: remove old and damaged seal and replace it in full if needed.
Slippery Tiles: clean and treat with an anti slip surface – ideal for pool and outdoor bbq areas
Glass Restoration: remove soap scum and mould to make your bath and shower screens sparkle again
Exterior Tile and Grout problems: remove mould, moss and repair outdoor grouting from paths and outdoor areas
Epoxy Grouting: this extra strong grouting combines strength and seals against staining
Bathroom Makeover required: full bathroom tile and grout cleaning, silicone sealant and glass restoration – you won't believe the transformation.
Kitchen Makeover required: full kitchen tile and grout cleaning, silicone sealant, splashback and kickboards.
If you're looking for tile cleaning in Adelaide, please feel free to fill out the Quick Quote form to the right and a GroutPro Tile and Grout Specialist will get back to you within 24hrs. We offer a no obligation FREE quote for all jobs.
Use our quick quote form or Phone: 1800 822 459.