South Australia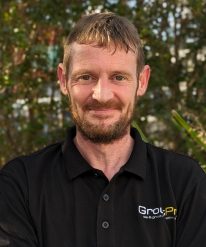 James Watson
GroutPro Services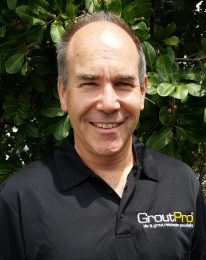 Rod Hall
GroutPro Golden Grove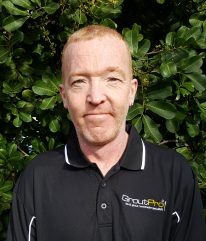 Nick Gray
GroutPro Grange
Your GroutPro tile cleaners Adelaide the South Australian team are THE professionals when it comes to your tile and grout restoration needs.
Our Grout and tile cleaners Adelaide can assist you with:
Marked or Moulding tiles: clean and restore the grout colour and tile surface.

Stained and damaged Grout: full Grout replacement if required or coloursealing and repairs.

Discoloured Grout: Grout Coloursealing recolours your grout and seals it against staining and damage.

Damaged Tiles: Tile replacement of damaged, cracked or broken tiles.

Missing or Damaged Silicone Sealant: remove old and damaged seal and replace it in full if needed.

Slippery Tiles: clean and treat with an anti-slip surface – ideal for pool and outdoor bbq areas

Glass Restoration: remove soap scum and mould to make your bath and shower screens sparkle again

Exterior Tile and Grout problems: remove mould, moss and repair outdoor grouting from paths and outdoor areas

Epoxy Grouting: this extra strong grouting combines strength and seals against staining

Bathroom Makeover required: full bathroom tile and grout cleaning, silicone sealant and glass restoration – you won't believe the transformation.

Kitchen Makeover required: full kitchen tile and grout cleaning, silicone sealant, splashback and kickboards.
Our Grout and tile cleaners Adelaide are also available in the  Golden Grove, Enfield, and Grange. GroutPro is proud to offer you the full range of services from GroutPro Tile and Grout Cleaners.  GroutPro specialises in tile cleaning, grout cleaning, tile anti-slip surfaces, grout coloursealing, glass restoration and much more.
Dirty Grout, marked or mould covered tiles, stained shower screens are an eyesore in any home. They degrade the overall look and decor appeal. With the services offered by Tile and Grout Cleaning Specialists Brisbane Northside and the professional teams we have in suburbs close to you we'll restore your old tiles and grout to new, you'll be amazed by the transformation. GroutPro or one of its team members will help you with advice on the treatments your grout and tiles need and offer an Obligation Free Quotation.
Each team member is a fully trained and certified specialist and they are always happy to help you with advice on the latest cleaners and tools and recommendations on what your tiled areas need. If you're thinking of a full Bathroom or Kitchen Makeover, be sure to get a quote from GroutPro. You could save yourself hundreds of dollars in renovation costs with our restoration services – we can even change the colour of your grout to better suit the decor and look you are trying to achieve. Our Services are more affordable than you think.
Discuss all these services and more with your local GroutPro Grout and tile cleaners in Adelaide. They can help you to achieve the look you want and offer you an Obligation Free Quote.
Or please feel free to fill out the Quick Quote form to the right and a GroutPro Tile and Grout Specialist will get back to you within 24hrs.