Grout and Tile Cleaning Melbourne - Our Cleaners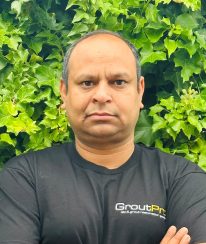 Kashual Kumar
GroutPro Glen Iris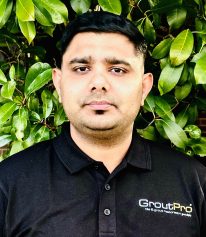 Amit Kadiyan
GroutPro Balwyn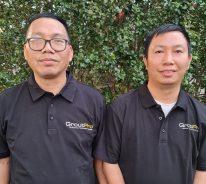 GroutPro Hoppers Crossing
GroutPro Hoppers Crossing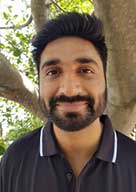 Karan Wadhera
GroutPro Essendon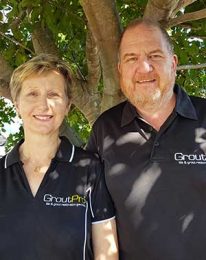 Robert & Carol Tinney
GroutPro Endeavour Hills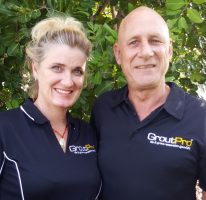 Megan & Darren Cross
GroutPro Werribee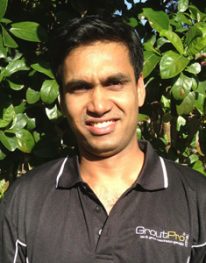 Lester Oliveira
GroutPro Oakleigh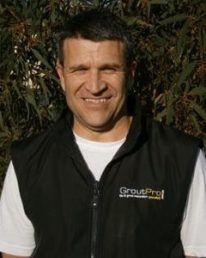 Mick Coletta
GroutPro Aspendale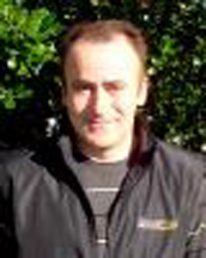 Tony Benc
GroutPro Narre Warren
Tile Cleaning Melbourne
At GroutPro Tile Cleaning Melbourne we use professional products and methods to ensure that we get the best possible result when cleaning tiles. Our professional equipment and experience ensures that our services, tools and customer service levels are exceptional.
GroutPro Specialists focus on Tile and Grout restoration and we offer many related services. We have specialists all over Australia including Melbourne ranging from Werribee all the way to Aspendale. Tony Benc, Mick Coletta, Robert & Carol Tinney and Lester Oliveira service the areas from Rowville to Berwick, then Mordialloc down to Carrum and all suburbs in between such as Aspendale, Edithvale, Patterson Lakes, Endeavour Hills, Lysterfield South and Doveton. They continue to cover the areas of Oakleigh to Oakleigh South and right across from Murrumbeena through to Notting Hill and all suburbs throughout, including Huntingdale, Clayton, Eumemmerring and Hughesdale.
Our GroutPro Tile Cleaning Melbourne team attend to the areas of Balwyn, Kew and Box Hill through to Morang, Epping and Mill Park. Following through to Nunawading and Croydon and up to Wonga Park, they attend to all suburbs throughout such as Park Orchards, Ringwood North and Warranwood.
On the western side of Melbourne Megan & Darren Cross attend to the Werribee and Caroline Springs area spanning from Altona Meadows to Werribee & Albion to Hillside including Point Cook, Werribee South, Deer Park and Taylors Hill. Here at GroutPro we use professional methods to ensure that we get the best possible result when cleaning tiles or conducting any of our other services. Our professional equipment and experience ensures that our services, tools and customer service levels are exceptional.
Our Melbourne GroutPro team use the utmost care and attention with their tools to ensure your tiles are left like new and your grouting fresh and clean. Once we've completed our tile cleaning service we believe you'll be 100% satisfied with the final result.
The team of GroutPro specialists in and around Melbourne also offer restoration of terracotta floor tiles through cleaning and sealing. Through our system our specialists treat terracotta and stone tiles with more care, different to any other tile, as they require additional attention due to their porous nature, it's not a simple job. Your local GroutPro specialist is fully trained and experienced in all types of stone, slate, porcelain and ceramic tiles and grouting. Our GroutPro franchisee's based in Melbourne and nation wide all possess the skills to produce high quality services for your home.
Grout Cleaning Melbourne
As with tile cleaning, we also offer extensive grout services such as re-grouting, ColourSealing, Epoxy Grout and grout repairs. The results our franchisees have achieved in and around homes using our long list of services including a thorough tile clean or even a silicone replacement look brilliant in their 'before and after' stages. Photos of these great jobs can be viewed in our 'before and after' section in the Gallery in image format.
GroutPro's unique Grout ColourSealing recovers old and worn grout and makes it look like new again. With an extensive array of colour choices, of over 80 different colours, you'll be able to rematch the grout to your tiles and home decor. If your grout is stained, but still in a solid and healthy condition, ColourSealing is the solution, GroutPro are able to bring out the beauty of not just your tiles, but the whole room from a simple recolour of the grout. To see the drastic transformation ColourSeal make to homes, view our Gallery and find the 'before and after' section dedicated to hosting photos of our ColourSeal jobs, or click here!
Our Colourseal product is the best available, it'd be crazy to use cheap alternatives to restore grout when GroutPro services are an affordable alternative to renovation or DIY costs.
 
Re-Grouting Solutions for Melbourne & Surrounds
Sometimes a re-grout is the only available solution to worn out, cracked grouting. Our professional GroutPro technicians carry the best possible re-grouting equipment to achieve the final results you're looking for AND it's more affordable than you think. Your local GroutPro specialist will inspect the tiles and grout in your home or business and give you the best possible solution and price for the job with an Obligation FREE Quote.
To increase the longevity of your grout, GroutPro uses the highest quality products to refresh and strengthen the grout, making it look good as well as stronger, more flexible and resistant to staining. If you're looking for a grout repair or re-grouting in and around Melbourne, contact us for a free quote from your local tile and grout restoration specialist.
GroutPro Services – Restoration and Tile Cleaning Melbourne
Along with our ColourSeal, grout repair, re-grouting and penetrating sealer we also treat slippery tiles with our patented Anti-Slip product. GroutPro offer professional outdoor, high pressure cleaning, suitable for decks, driveways and paths. We also remove and replace silicone around the home. Kitchen or bathroom makeovers are a specialty and your local GroutPro specialist will be happy to offer a free quote and advice. See our Gallery for more images of recent jobs undertaken by GroutPro Specialists throughout Australia.
Quality Assurance
GroutPro is a member of the Franchise Council of Australia (FCA) and the Housing Industry Association (HIA). All GroutPro specialists are fully insured and qualified.
If you're looking for tile cleaning in Melbourne, please feel free to fill out the Quick Quote form to the right and a GroutPro Tile and Grout Specialist will get back to you within 24hrs. We offer a no obligation FREE quote for all jobs.
Use our quick quote form or Phone: 1800 822 459.