Tile and Grout Cleaner Caloundra / Mooloolaba / Nambour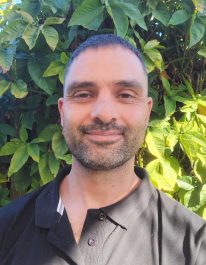 Jamie Campbell
GroutPro Services
GroutPro has the Sunshine Coast covered with our team servicing Tile and Grout Cleaning Nambour. Karl covers Nambour and Sunshine Coast Hinterland through to Twin Waters and up to Sunshine Beach and Noosa Heads. Each of our specialists offers all our GroutPro Services including our standard tile and grout cleaning, glass restoration, slippery floor treatments etc. Our onsite no obligation FREE quote gives you an idea of the type of service our teams offer as well as allowing us to assess all your tile and grout issues around your home, office or property. We can offer help and advice on types of services as well as any cost saving options.
For a large part of the year we all know the Queensland weather on the Sunshine Coast can be hot and humid, this creates an ideal environment for bacterial mould and mildew. Tiles and grout in showers, bathrooms, kitchens and pool areas can suffer badly from the staining that mould, mildew and dirt causes. The silicone sealant edging around baths and showers can become grey and discoloured. Soap scum covering glass shower screens can cause damage to the glass and eventually leave permanent marks. Karl and his GroutPro team is here to help you. We also service Terracotta, slate and stone with the specialist care they require as well as the specific surfacing of slippery poolside or alfresco area tiling in outdoor entertaining areas.
The online GroutPro Gallery show before and after images of recent jobs by all our teams. These will give you an indication of the quality of work you can expect from GroutPro. Our excellent customer service and exceptional workmanship will ensure your 100% satisfaction; you can't go past Tile and Grout Cleaner Nambour.
Here's what a customer said recently on a job done by a GroutPro team:
"From my initial inquiry to completing the work, GroutPro was always professional, helpful and on-time. I received information on how to clean my newly sealed showers and complimentary products! I will definitely use them again and can recommend them to anyone wishing to cut down time scrubbing tiles and wiping shower screens."
See all our reviews on womo.com.au
Our specialists can show our unique grout coloursealing treatment. This service can change the colour of your grouting on walls and floors to match your tiles, refresh the look and / or even match your home decor. Over 89 colours, you'll be amazed at how a different colour grout can change the look of your old tiles. This is an excellent way to save on the cost of refurbishment so why not give us a call today and arrange for one of our specialists to visit for an obligation free quote. We'll assess your needs and can book a day and time to suit you. Contact Us or Call 1800 822 459.